What is a "Strata Title Office"?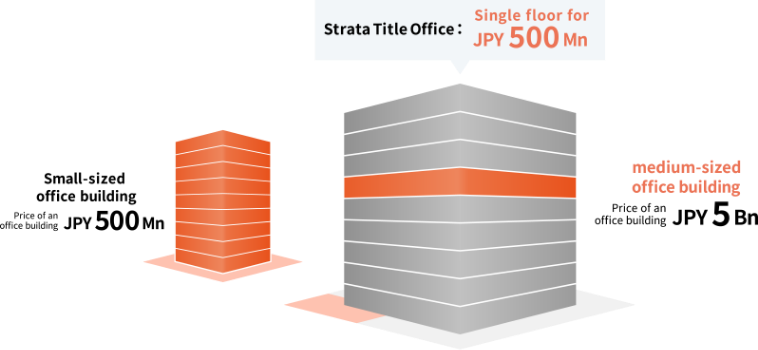 The term "Strata Title Office"" refers to medium-sized office buildings in commercial districts in Tokyo and other major cities in Japan. This service is provided by subdividing each floor and minimizing various risks as much as possible.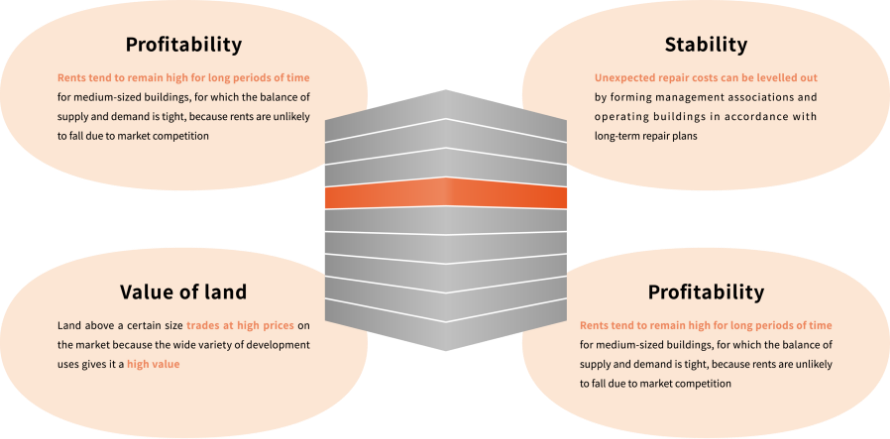 The " Strata Title Office" has the above four advantages,We design our products to maximize their effectiveness in long-term holdings.
These benefits will be effective as a foundation to support your company's business expansion in Japan. And even if you move to a different office, it supports your business as a "source of income outside of your core business through rents" or as "assets that can be sold.
Advantages for your own use
Business location can be set up in Tokyo
Rents can be converted to corporate assets
Smooth interdepartmental transfers and decision-making
Vortex Management Services
Vortex takes care of all the troublesome management and operation = You can concentrate on your core business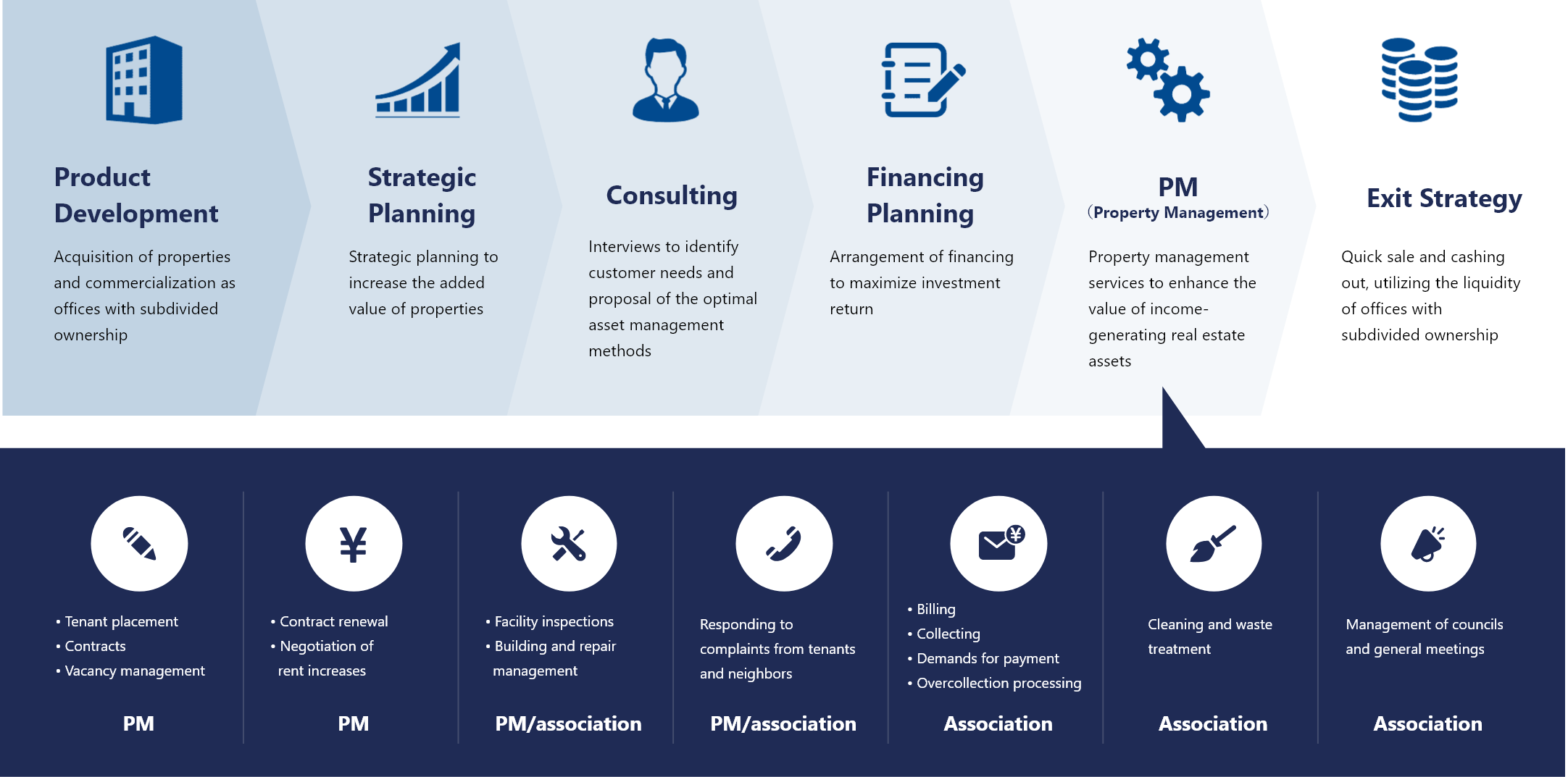 Original in-house office building brand "VORT®"
170 buildings in Tokyo and other major cities
Vortex operates a large number of medium-size high-value-added properties
in major cities that drive the Japanese economy, particularly Tokyo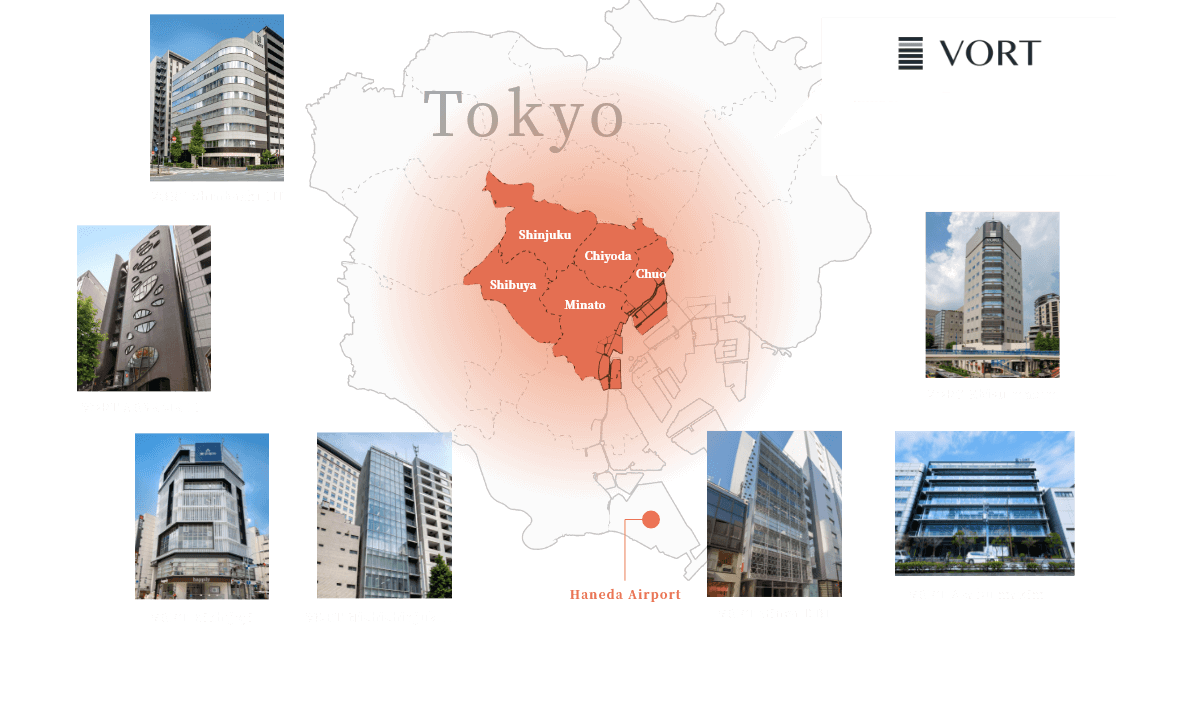 Contact Us